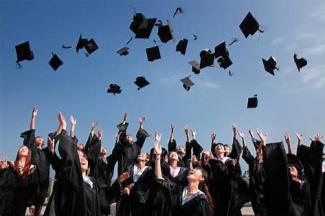 Your Child is Now 18, Are These Important Legal Documents in Place?
Why 18? In most states, the age of majority is 18. There are exceptions to this and in some states the age of majority is a combination of age-based and event-based criteria (e.g. high school graduation) rather than an exact age. Upon reaching the age of majority, children are considered adults and this changes certain rights involving parents.
Change in Parental Rights
As a parent,
You are no longer authorized to make medical or financial decisions on behalf of your child.

You no longer have the authority to receive medical information from your child's medical providers.

You no longer have the authority to receive information from financial institutions.

You are no longer able to receive information about your child's academic records.
Legal Documents
After reaching adulthood, there are several legal documents that can help ensure the well-being and protect the interests of your child. Here are some important legal documents to consider:
Power of Attorney: A power of attorney allows someone to be designated (typically a parent or guardian) to act on behalf of the child in legal, financial, or medical matters. This can be useful in the event the child becomes incapacitated or needs assistance with managing affairs while away from home.

Health Care Proxy: A health care proxy, also known as a medical power of attorney, allows the child to appoint someone to make medical decisions in the event they are unable to do so. This document ensures that healthcare preferences are known and respected.

HIPAA Authorization: The Health Insurance Portability and Accountability Act (HIPAA) protects the privacy of a person's medical information. By signing a HIPAA authorization, the child can grant permission for access to medical records and communication with healthcare providers.

Financial Power of Attorney: A financial power of attorney enables a child to designate someone to manage financial matters, such as paying bills, accessing bank accounts, or signing legal documents.

FERPA Release: The Family Educational Rights and Privacy Act (FERPA) protects the privacy of students' educational records. By signing a FERPA release, the student can grant permission for parents or designated individuals to access academic and financial records, communicate with school officials, and stay informed about educational progress.
Cost
The FERPA release will generally be offered by the educational institution and can be completed for no cost. To prepare and implement the other documents listed above, costs will range from free (typically this is limited to a specific medical or financial institution) to $500 or more for a full-service attorney. There are also good options available that cost about $100. We can help you evaluate the options relative to your unique needs.
Conclusion
Whether your child is heading to college, entering the workforce, or taking another path, having these documents in place can be invaluable should the need arise.
I've helped many families make sure they have these important documents in place. If you have a child who has attained the age of majority, we have likely already had this discussion and you have made or are in the process of making sure your family has these important documents in place. If we have not had this conversation, your family situation has changed, or you have questions about your situation, please reach out.